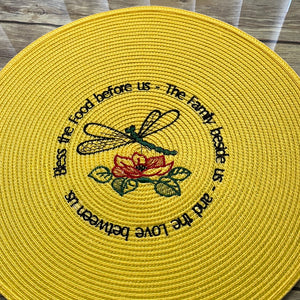 Embroidered on 15" round premade placemat.  Custom embroidered with a dragonfly and the prayer, "Bless the food before us, the family beside us and the love between us.    It would make a great gift for someone who has everything.
Hand washable.  Would make a great trivet or table protector. 
Shipped FREE in the USA.